Why Compact OST file?
Microsoft Outlook mailbox grows in size as you receive and create items making OST file too large. Large size OST file creates a lot of problem, it makes your system very slow. It occupies unnecessarily space in your hard disk which hampers the performance of system if it lacks efficient HDD. Instead of making huge investment on a new hard disk, it is better to reduce OST file size.
If you think deleting items from Outlook can reduce the OST file size, then you are wrong. When you delete an item from Outlook, it only gets remove from the list and gets stored in "Deleted Items" folder so as to recover when you need them. This means it remains in the Outlook and occupies memory space. You cannot compact OST file even from permanently deleting items, as when you hard delete (removed from deleted item folder) the item, the space occupied by it is still unavailable for other uses because of the way the OST file works. So, by the time OST file size increases in size and become bigger, even if you try to remove some items from Outlook. If in this process you have permanently deleted some important data from OST file in an attempt to compact OST file. Do not worry, you can still restore them back easily by using advanced tool OST and PST Data Recovery
The perfect solution is compaction of file to reduce OST file size.
Compact OST files facilitates you to reclaim space which was previously occupied by an item and also, regain extra space which is generally available in OST file. It is the process which helps in increasing the storage capacity of hard disk by decreasing the extra non usable space occupied by OST file.
Important Note: In order to compact OST file, please ensure you OST file size is not less than 16 KB. If the file size is less than 16 KB then you cannot compact Outlook OST data file to its size further.
There is an inbuilt functionality in Outlook which automatically compact Outlook OST file on some regular interval of time. For this, MS Outlook should be active or in running process. However, there is also a manual technique which can overcome this limitation of Outlook. In the below section, steps provided to compact Outlook OST data file with ease and effectiveness in MS Outlook.
How to compact OST file outlook 2003 or 2007 ?
These are the steps to reduce OST file size outlook 2007, 2003 by compacting it.
Step 1. Open and Start Microsoft Outlook.
Step 2.Now Click on Tools menu » Go to Account Settings » An "Account settings" dialog box appears.
Step 3.Click on Change option from the Account settings dialog box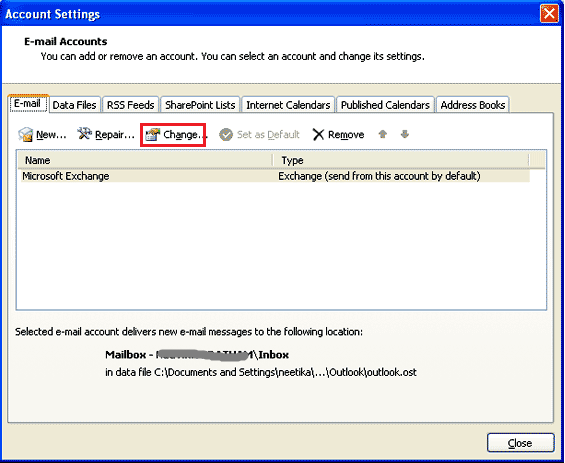 Step 4.A "Change E-mail Account" dialog box appears, now click on More settings
Step 5.From the "Microsoft Exchange" dialog box, select the "Advanced" tab.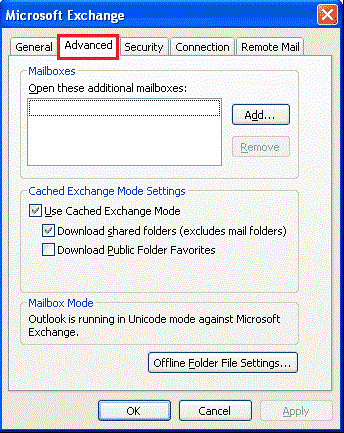 Step 6.Now, click on Offline Folder File Settings button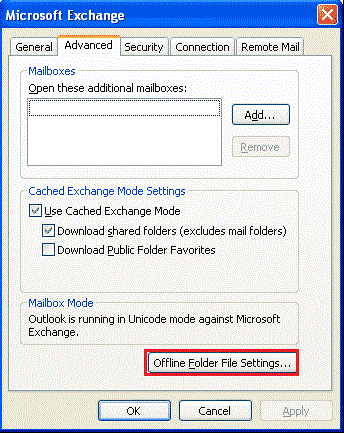 Step 7.Click on Compact Now button from the Offline Folder File Settings dialog box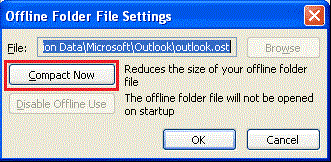 Step 8.A Dialog box will appear on the screen displaying the running Compact process as shown in the image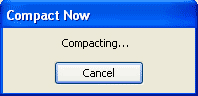 Step 9.When process gets complete the "Compact Now" dialog box disappears. You will get back to the previous dialog box. Just click on OK button in the offline folder file settings to close it
Step 10.Click on OK button to close Microsoft Exchange dialog box
Step 11.Now Click Cancel button in Change E-mail Account dialog box to exit it
Step 12.Lastly click Close button in Account Settings dialog box and exit it
How to compact OST file outlook 2013, 2010 or other latest version?
Above mentioned steps were to be followed in Outlook version 2007 and 2003 to Compact Offline Data file of Outlook. However, if user wants to know how to reduce OST file size in outlook 2010, and 2013 follow these steps and compact OST file in outlook 2010
Step 1. Open MS Outlook
Step 2. Click on File tab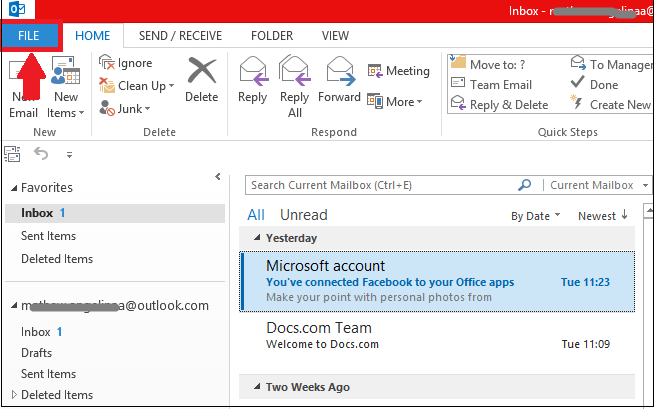 Step 3. Click Info option » Select Account Setting » Click on Account Setting option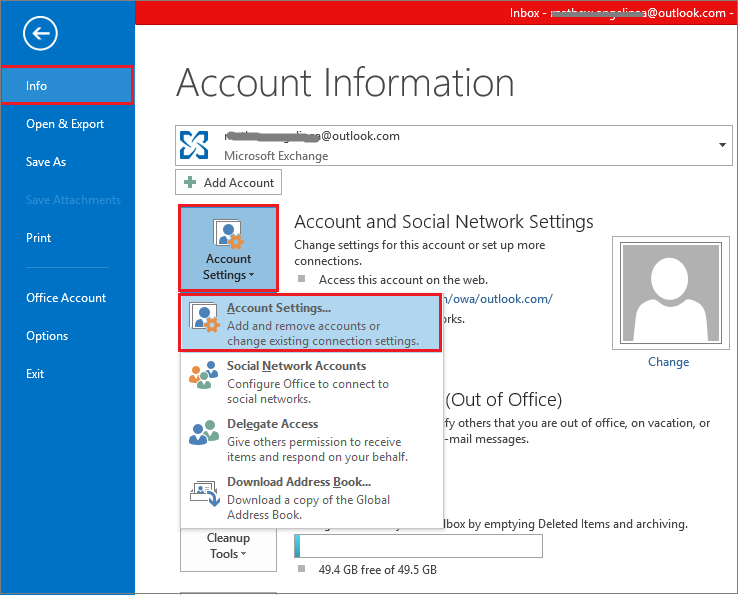 Step 4. Now follow all the steps from Step 3 onwards from above method of "Reduce OST file Outlook 2007, 2003"

Adverse Effect of Large Size OST file
When OST file grows to large size and exceeds its default maximum size, it leads to situations of numerous corruption and loss of data. Outlook reports error when you are trying to compact corrupt Outlook OST file. There are various reason which makes Offline Outlook data file (.ost) corrupt or orphan. It can be due to deletion of profile to which it was associated, transferring of OST data to other system, or virus intrusion etc. In such cases the only solution which is advised by the expertise to users is to save OST to PST and avoid OST file from future corruption issue.
This task is simplified by our remarkable product. We provide best solution to deal with all types of Outlook problem. Software Application provided by us are developed by professionals and tends to be the first choice of most of IT experts.