How OST File Works?
When you are working in an Offline mode, MS Outlook creates replica of user's mailbox on Exchange Server known as Offline folders with .ost file extension. The above-mentioned file is stored locally on your desktop, which is named as Offline folder file. OST files are exact copy of the folders of an individual Exchange user. When you are connected with the Exchange Server all the modification done while working offline, is synchronized automatically.
Using the send/receive command, you can easily perform send or receive functions and copy the modifications which were made while working offline. During this procedure, permanently deleted data items are removed from the copy of Exchange server as well.
Benefits of OST Files
OST files are of immense importance for working at offline mode. Users across the globe utilize this process for keeping their work safe as well as secure. Due to OST, they never lose their work as it creates a replica locally on their system
OST files provide the flexibility to work offline without connecting with the Exchange server
In cases of the accidental deletion of mailbox or data corruption of mailbox, OST file serves as a backup of all previous essential email data items. Users can retrieve their emails and store them in PST format anytime
How to create .ost files in outlook ?
When you run MS Outlook for the first time on your system then, it automatically creates an important data file. OST files are made as soon as you started working on MS Outlook. The default location of Outlook data files are: .ost file location -

If you want to create an OST file in Outlook 2010, or 2013 by your own, then follow the given steps in systematic form.
Click on the File Menu » Send/receive » choose Work Offline option.

Offline file is made on your system and all data items from the server are copied to the new Offline Folder File, i.e. OST.
Choose the folder for offline utilization. Then, go to Tools menu, click on Send /Receive settings and define the send/receive groups.
Note: Generally, Inbox, Deleted Items, Outbox, Sent Items, Contacts, Task, and Calendar folders are made available to work offline automatically. However, in a manner to choose any other folder you can follow the steps.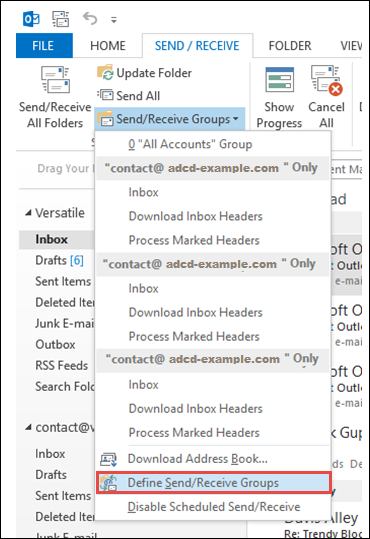 In the mentioned list, click on send/receive group » Edit.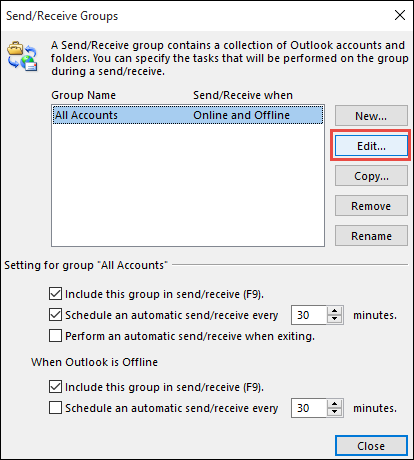 Choose your Exchange account, under the accounts option.
Choose the folder that is required to be exported from the folder option and click OK button.
Inaccessibility of OST file
An OST file is delegated to store an exact copy of data saved on Exchange Server. When an OST file is made, an encryption key is created that binds the OST file with the profile for which it is created. This encryption key avoids the OST file from being utilized via other Outlook profile. Therefore, OST file can only be opened in the same system and too in the same Outlook profile on which it is generated. However, in some case the profile to which the OST file belongs is deleted then, user will be unable to access ost file and results in creating the file orphan.
Another main reason of inaccessibility of OST files is synchronization issue. Since OST files are related with Exchange Server, every time the changes that are made in it while working offline, they are reflected in Exchange Server when the connection is resumed. Any interruption or issue in this synchronization procedure turns the OST file into a state of corrupt. In addition to this, there are other factors such as virus intrusion; file size issues, etc. also leads a significant role in inaccessibility of OST file data.
In a way to overcome from such a situation, there are various online utilities available in the market. It is an expert suggested solution to amend inaccessible OST file and export it to PST, EML, and MSG file format instantaneously.